Αγαπητά μέλη,
Επιθυμούμε να σας ενημερώσουμε για διάφορα διαδικτυακά σεμινάρια που θα πραγματοποιηθούν τους επόμενους μήνες.
Ο Παγκόσμιος Οργανισμός Ιατρικής Φυσικής (International Organisation for Medical Physics) διοργανώνει δωρεάν διαδικτυακό σεμινάριο με θέμα "Radiation Doses and Risk in Imaging – to Know or Neglect?" , το οποίο θα πραγματοποιηθεί την Τρίτη, 20 Ιουνίου 2023.
Για περισσότερες πληροφορίες και εγγραφή, ακολουθείστε τον πιο κάτω σύνδεσμο:
https://www.iomp.org/iomp-school-webinars-2023/
---

Επίσης, το British Institute of Radiology διοργανώνει διαδικτυακό σεμινάριο με θέμα "Paediatric Chest CT Course", το οποίο θα πραγματοποιηθεεί την Τρίτη, 19 Σεπτεμβρίου 2023. Σημειώνεται ότι το σεμινάριο θα βιντεσκοπηθεί για μελλοντική παρακολούθηση.
Για περισσότερες πληροφορίες και εγγραφή, ακολουθείστε τον πιο κάτω σύνδεσμο:
https://www.mybir.org.uk/l/s/community-event?id=a173Y00000HEBA8QAP
---

Τέλος, το American Association of Physicists in Medicine και το Medical Technology Management Institute διοργανώνουν μια πληθώρα διαδικτυακών σεμιναρίων και εκπαιδευτικών προγραμμάτων όπως:
Dental Cone Beam CT for Physicists – Τρίτη, 3 Οκτωβρίου 2023
https://www.mtmi.net/webinar/dental-cone-beam-ct-physicists
CT Controlling Dose Update – Σάββατο, 10 Ιουνίου / 16 Σεπτεμβρίου / 9 Δεκεμβρίου 2023
https://www.mtmi.net/webinar/ct-controlling-dose-update
AAPM Webinar Series on A Medical Physicist Guide to Sexual and Gender Minority Health & Well-Being – Πέμπτη, 22 Ιουνίου 2023 (Μέρος Ι) / Τρίτη, 5 Σεπτεμβρίου 2023 (Μέρος ΙΙ)
Pregnant Patients and Radiation – A Modern Refresher – Δευτέρα, 24 Αυγούστου 2023
https://www.aapm.org/meetings/default.asp
Με εκτίμηση,
Από την ομάδα του Σ.Φ.Ι.Κ – ΣΥΛΛΟΓΟΣ ΦΥΣΙΚΩΝ ΙΑΤΡΙΚΗΣ ΚΥΠΡΟΥ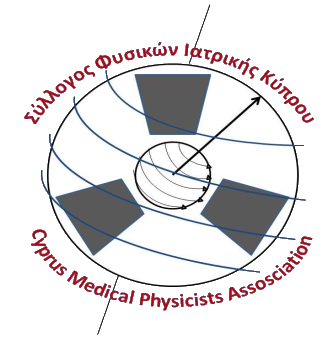 http://cympa.org/wp-content/uploads/2018/12/logo-2.png
0
0
Eleni Skouridi
http://cympa.org/wp-content/uploads/2018/12/logo-2.png
Eleni Skouridi
2023-05-23 09:43:10
2023-07-05 07:06:13
IOMP School, AAPM / MTMI and BIR Webinars