EFOMP SIG in Dental Imaging, ENEN2Plus project funding and IOMP Webinar

Αγαπητά μέλη,
Επιθυμούμε να σας ενημερώσουμε ότι μέχρι και σήμερα, 30 Νοεμβρίου 2022, μπορείτε να αιτηθείτε χορηγίας, μέσω του προγράμματος ΕΝΕΝ2plus της Ευρωπαικής Ένωσης, για κάλυψη εξόδων σχετικά με την εκπαίδευση "Computed Tomography" που διοργανώνει το European School for Medical Physics Expert.
---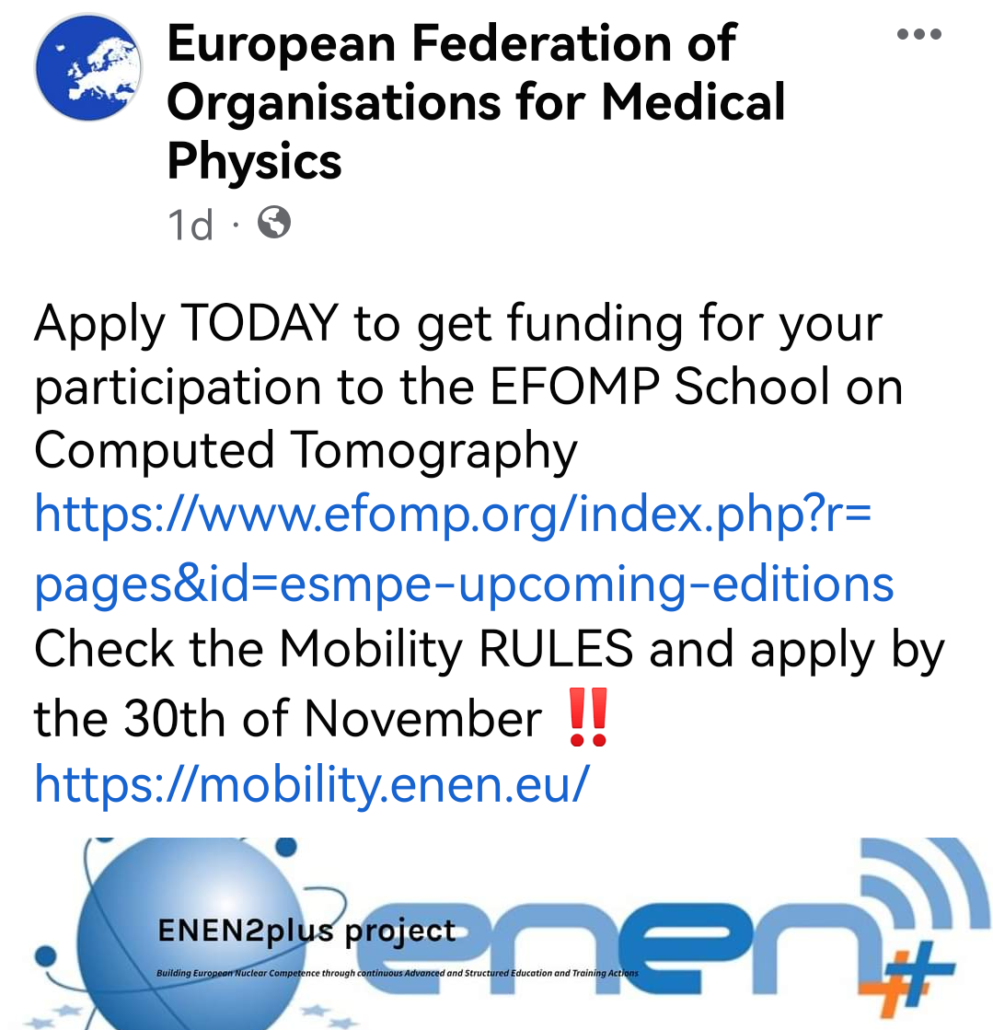 ---

Επίσης, σας ενημερώνουμε για την έναρξη εγγραφών για το νέο Special Interest Group in Dental Imaging, του European Federation of Organisations for Medical Physics. Η ημερομηνία λήξης της προθεσμίας αποστολής αιτήσεων είναι η 15η Ιανουαρίου 2023.
Περρισότερες πληροφορίες στον πιο κάτω σύνδεσμο.
https://www.efomp.org/index.php?r=news/view&id=300
---

Τέλος, σας ενημερώνουμε για το δωρεάν διαδικτυακό σεμινάριο με θέμα "Growing Professional Recognition for Medical Physicists" που διοργανώνει ο Παγκόσμιος Οργανισμός Ιατρικής Φυσικής (IOMP), στις 6 Δεκεμβρίου 2022.
Περρισότερες πληροφορίες στον πιο κάτω σύνδεσμο.
https://us02web.zoom.us/webinar/register/WN_lhaOSN1WT-SMCxpPcYGS2A
Με εκτίμηση,
Από την ομάδα του Σ.Φ.Ι.Κ – ΣΥΛΛΟΓΟΣ ΦΥΣΙΚΩΝ ΙΑΤΡΙΚΗΣ ΚΥΠΡΟΥ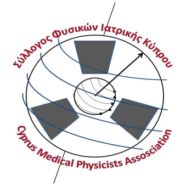 http://cympa.org/wp-content/uploads/2018/12/logo-2.png
0
0
Eleni Skouridi
http://cympa.org/wp-content/uploads/2018/12/logo-2.png
Eleni Skouridi
2022-11-30 09:42:56
2022-11-30 09:47:59
EFOMP SIG in Dental Imaging, ENEN2Plus project funding and IOMP Webinar