WEBINAR: What is the Best Metric to Quantify and Qualify Imaging Radiation Dose? WEBINAR

Αγαπητά μέλη,
Σας πληροφορούμε για ένα ακόμη ενδιαφέρον διαδικτυακό σεμιναρίο που διοργανώνει ο Διεθνής Οργανισμός Ατομικής Ενέργειας – International Atomic Energy Agency (IAEA) με θέμα "What is the best metric to quantify and qualify imaging radiation dose?".
Το σεμινα΄ριο θα πραγματοποιηθεί την Τετάρτη, 6 Ιουλίου 2022 ώρα 16.00 μ.μ.
Για περισσότερες πληροφορίες και εγγραφή επισκεφθείτε τον πιο κάτω σύνδεσμο:
https://www.iaea.org/resources/webinar/what-is-the-best-metric-to-quantify-and-qualify-imaging-radiation-dose
Τέλος, βιντεογραφήσεις προηγούμενων διαδικτυακών σεμιναρίων μπορείτε να βρείτε στον πιο κάτω σύνδεσμο:
https://www.iaea.org/resources/rpop/resources/webinars
Με εκτίμηση,
Από την ομάδα του Σ.Φ.Ι.Κ – ΣΥΛΛΟΓΟΣ ΦΥΣΙΚΩΝ ΙΑΤΡΙΚΗΣ ΚΥΠΡΟΥ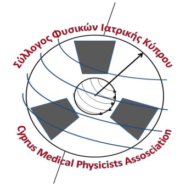 http://cympa.org/wp-content/uploads/2018/12/logo-2.png
0
0
Eleni Skouridi
http://cympa.org/wp-content/uploads/2018/12/logo-2.png
Eleni Skouridi
2022-06-26 14:08:38
2022-06-26 14:16:26
WEBINAR: What is the Best Metric to Quantify and Qualify Imaging Radiation Dose? WEBINAR