Job Opportunities at SHSO, IOMP and IPEM October – November 2023 Webinars

Αγαπητά μέλη,
Επιθυμούμε να σας ενημερώσουμε για την προκήρυξη 3 κενών θέσεων Διοικητικών Λειτουργών Μονάδας Αγορών και Προμηθειών του Οργανισμού Κρατικών Υπηρεσιών Υγείας, για την Κεντρική Διοίκηση.
Για τις θέσεις απαιτείται πανεπιστημιακό δίπλωμα ή τίτλος ή ισότιμο προσόν σε ένα από τα ακόλουθα θέματα ή/και συνδυασμό των θεμάτων: Ιατροφυσική, Βιοϊατρική Μηχανική, Βιοϊατρικές Επιστήμες και εργασιακή εμπειρία τουλάχιστον 2 χρόνων σε χειρισμό θεμάτων ιατροτεχνολογικού εξοπλισμού.
Περισσότερες πληροφορίες μπορείτε να βρείτε στον πιο κάτω σύνδεσμο:
https://www.ergodotisi.com/en/JobDetails/223940/%CE%9A%CF%85%CE%B2%CE%B5%CF%81%CE%BD%CE%B7%CF%84%CE%B9%CE%BA%CE%AD%CF%82-%CE%98%CE%AD%CF%83%CE%B5%CE%B9%CF%82-%CE%B5%CF%81%CE%B3%CE%B1%CF%83%CE%AF%CE%B1%CF%82
ή από την ιστοσελίδα του Οργανισμού Κρατικών Υπηρεσιών Υγείας:
https://shso.org.cy/job-position/
---


O Παγκόσμιος Οργανισμός Ιατρικής Φυσικής (IOMP) διοργανώνει για τους μήνες Οκτώβριο-Νοέμβριο 2023 δωρεάν διαδικτυακά σεμινάρια με θέμα:
Radiopharmaceutical Therapy (RPT) – 25 Οκτωβρίου 2023
Topic 1: Imaging and Dosimetry in Radiopharmaceutical therapy
Topic 2: Clinical Radiopharmaceutical Therapy, Dose-Response and Future Directions
The 60th Anniversary of IOMP – Personal Memories and Some Thoughts on the Future of Medical Physics – 7 Νοεμβρίου 2023
Για περισσότερες πληροφορίες και εγγραφή, ακολουθείστε τον πιο κάτω σύνδεσμο:
---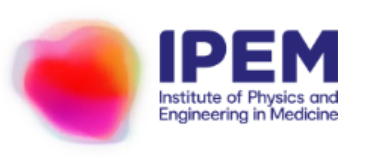 Τέλος, το Institute of Physics and Engineering in Medicine (IPEM) διοργανώνει διαδικτυακό σεμινάριο με θέμα "Quality Assurance throughout the MRI Lifecycle", το οποίο θα πραγματοποιηθεί 2 Νοεμβρίου 2023.
Για περισσότερες πληροφορίες και εγγραφή, ακολουθείστε τον πιο κάτω σύνδεσμο:
https://www.ipem.ac.uk/what-s-on/ipem-events/webinar-quality-assurance-throughout-the-mri-lifecycle/
Με εκτίμηση,
Από την ομάδα του Σ.Φ.Ι.Κ – ΣΥΛΛΟΓΟΣ ΦΥΣΙΚΩΝ ΙΑΤΡΙΚΗΣ ΚΥΠΡΟΥ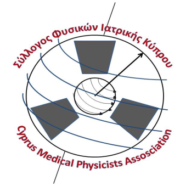 http://cympa.org/wp-content/uploads/2018/12/logo-2.png
0
0
Eleni Skouridi
http://cympa.org/wp-content/uploads/2018/12/logo-2.png
Eleni Skouridi
2023-09-25 12:36:46
2023-09-25 12:37:18
Job Opportunities at SHSO, IOMP and IPEM October – November 2023 Webinars