Diagnostic Reference Levels, ICRP Symposium and Pub No 138, EFOMP Summer Newsletter and BIR Webinar

Αγαπητά μέλη,
Επιθυμούμε να σας ενημερώσουμε ότι κάτω από το Technical Cooperation Programme in Europe and Central Asia του Διεθνή Οργανισμού Ατομικής Ενέργειας έχει δημοσιευθεί το άρθρο με τίτλο "Establishment and utilization of diagnostic reference levels in medical imaging: Results from a survey and consultation under the IAEA technical cooperation programme in Europe and Central Asia", το οποίο παρουσιάζει τα αποτελέσματα της σχετικής έρευνας αναφορικά με τα Διαγνωστικά Επίπεδα Αναφοράς. Στα αποτελέσματα συμπεριλήφθηκαν απαντήσεις από 26 χώρες-μέλη του ΔΟΑΕ καθώς και 34 εκπροσώπους φορέων Ιατρικής Φυσικής, Πυρηνικής Ιατρικής κ.τ.λ.
Μπορείτε να βρείτε το άρθρο (δωρεάν πρόσβαση) μέσω του πιο κάτω συνδέσμου:
https://www.sciencedirect.com/science/article/pii/S112017972300042X
---

Επίσης, σας ενημερώνουμε για το εκπαιδευτικό σεμινάριο με θέμα "Managing Patient Dose: Utilising Dose Monitoring Software" που διοργανώνει το Diagnostic Radiology Special Interest Group του Institute of Physics and Engineering in Medicine (IPEM). To σεμινάριο θα πραγματοποιηθεί δια ζώσης την Τετάρτη, 4 Οκτωβρίου 2023 στο Manchester, United Kingdom.
Για περισσότερες πληροφορίες, εγγραφή ή/και υποβολή παρουσίασης, ακολουθείστε τον πιο κάτω σύνδεσμο:
https://www.ipem.ac.uk/what-s-on/ipem-events/managing-patient-dose-utilising-dose-monitoring-software/
---

Σχόλια για το Publication No 138: Ethics in Radiological Protection for Medical Diagnosis and Treatment του International Commission on Radiological Protection (ICRP) μπορούν να υποβληθούν μέχρι και την Τρίτη, 11 Αυγούστου 2023.
Για περισσότερες πληροφορίες καθώς και την πρόχειρη έκδοση της δημοσίευσης, ακολουθείστε τον πιο κάτω σύνδεσμο:
https://www.icrp.org/consultation.asp?id=117BA8A7-255C-4658-9983-9D17C0778283
Ακόμη, το 7ο International Symposium on the System of Radiological Protection θα πραγματοποιηθεί στο Tokyo, Japan μεταξύ 6-9 Νοεμβρίου 2023. Τελική ημερομηνία υποβολής παρουσιάσεων έχει τεθεί η Παρασκευή, 4 Αυγούστου 2023.
Το (πρόχειρο) πρόγραμμα περιλαμβάνει: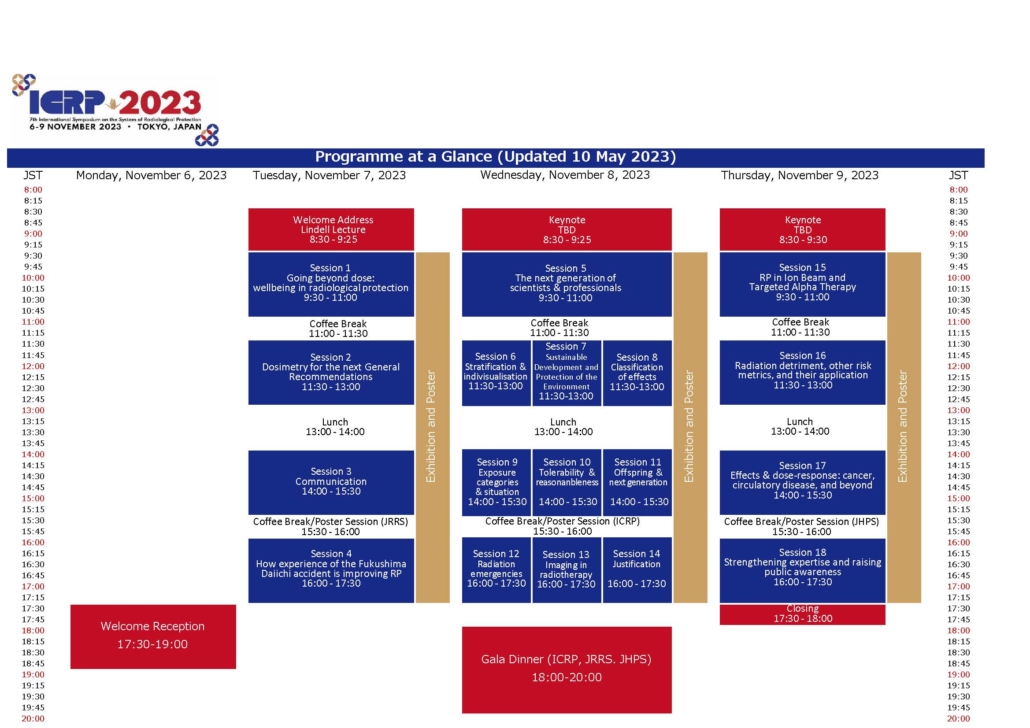 Για εγγραφές και περισσότερες λεπτομέρειες ακολουθείστε τον πιο κάτω σύνδεσμο:
---

Το British Institute of Radiology (BIR) διοργανώνει δωρεάν διαδικτυακό σεμιναρίο με θέμα "PACS – What's next? Future of digital radiology", το οποίο θα λάβει χώρα την Τρίτη, 3 Οκτωβρίου 2023.
Για εγγραφές, ακολουθείστε τον πιο κάτω σύνδεσμο:
https://www.mybir.org.uk/l/s/community-event?id=a173Y00000HELKWQA5
---

Τέλος, η καλοκαιρινή έκδοση του European Federation of Organisation for Medical Physics (EFOMP) Newsletter έχει δημοσιευθεί και συμπεριλαμβάνει μια σειρά από ενδιαφέροντα θέματα.
Το τεύχος μπορείτε να βρείτε στον πιο κάτω σύνδεσμο:
https://www.efomp.org/uploads/99fca77b-04c9-4a97-a6d6-d80da3fa63b1/EFOMP%20Newsletter%20Summer%202023_FINAL.pdf
Με εκτίμηση,
Από την ομάδα του Σ.Φ.Ι.Κ – ΣΥΛΛΟΓΟΣ ΦΥΣΙΚΩΝ ΙΑΤΡΙΚΗΣ ΚΥΠΡΟΥ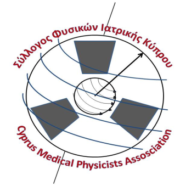 http://cympa.org/wp-content/uploads/2018/12/logo-2.png
0
0
Eleni Skouridi
http://cympa.org/wp-content/uploads/2018/12/logo-2.png
Eleni Skouridi
2023-06-20 08:48:08
2023-06-20 09:00:07
Diagnostic Reference Levels, ICRP Symposium and Pub No 138, EFOMP Summer Newsletter and BIR Webinar